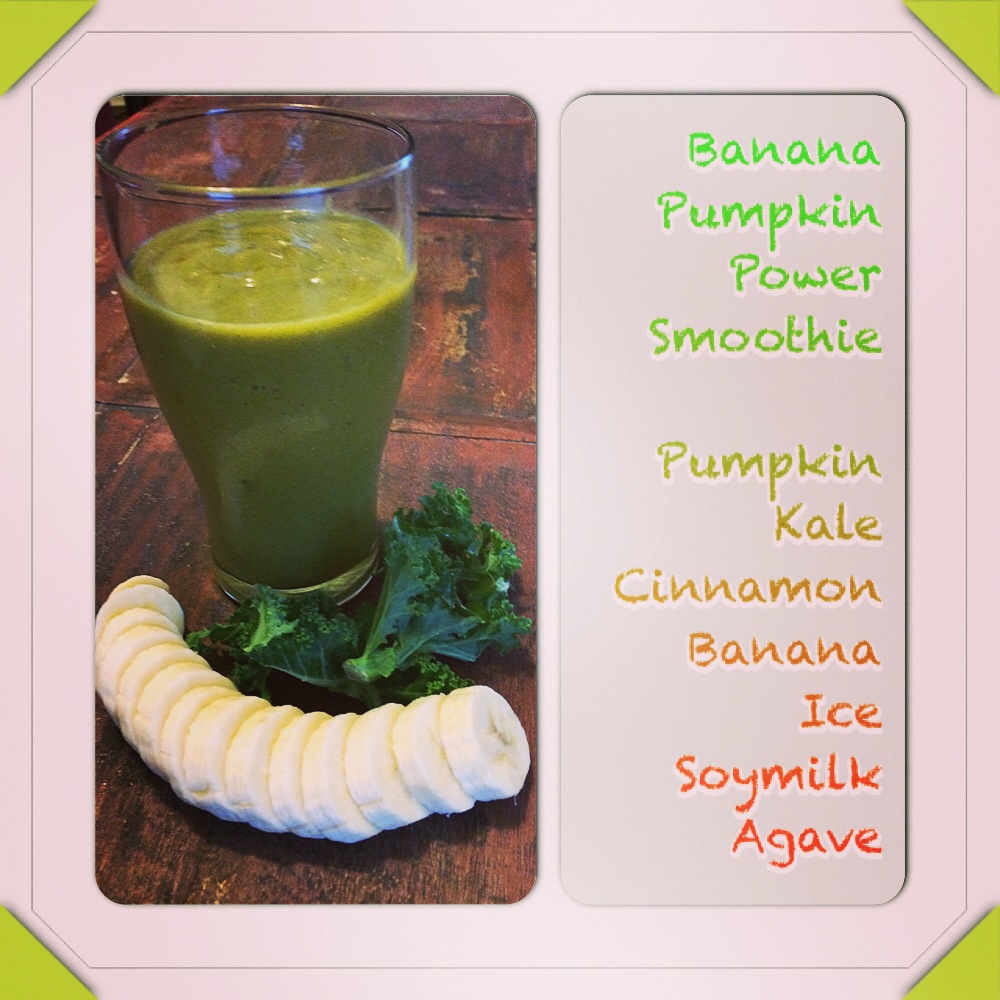 ---
Banana Pumpkin Power Smoothie
Serves 1
1/3 cup pureed pumpkin
2/3 cup soymilk
1 frozen banana
1/4 teaspoon cinnamon
1 teaspoon agave
1 teaspoon chia seeds
Small handful of kale
2 ice cubes
Optional: One scoop of your favorite protein powder. I'm currently obsessed with this one.
1. Blend and sip!
Enjoy the powerful antioxidants in the pumpkin and cinnamon, along with the fiber and protein of chia, calcium of soy milk and potassium from the banana! You can read more in-depth about the health benefits of bananas here.